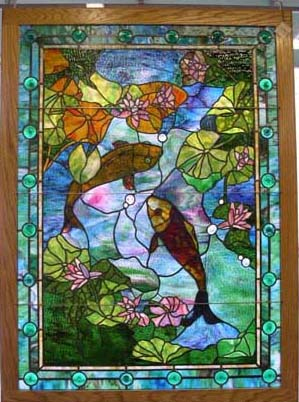 Call for a free estimate! 412-344-0220
Walk-ins are always welcome, but appointments are appreciated to make sure the correct person is available at the studio to discuss your project needs. Please call 412-344-0220 to schedule a time to visit.

We are a full service stained/leaded glass studio specializing in:

- New custom made stained or beveled leaded glass windows, etched (sandblasted) glass & mirrors.
- Stained/beveled leaded glass restoration and repairs.
- Stained glass lamp repairs (Tiffany style). *We currently cannot repair bent or slumped glass lamp shades (kiln fired)*?

We do not offer exterior or interior painting services, unless a stained glass project is involved (such as window sashes, framing, and trim).

We do not install/hang doors or install door hardware. Please contact a door company, then we can make a stained/beveled window for the door opening.

We do not provide services to fix leaking roofs or mortar issues. (Non-leaded glass issues).

We also do not sell supplies or sheets of glass, and we do not buy or sell stained glass made by others.

Any exterior window work services are available April - early November (weather permitting). We appreciate exterior services to be contracted in Spring or Summer (just not winter).**

Custom holiday deadlines need to be ordered by late September/early October.

Williams Stained Glass services the Pittsburgh, West Virginia, Ohio and Maryland areas. Contact us at 412-344-0220 or email us at wsg@williamsstainedglass.com for inquiries.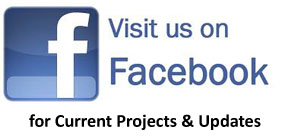 Business Hours:

Pittsburgh Location:
Mon-Fri 9-4, Evening & Saturday appointments can be pre-arranged for specialty projects

Cumberland Location:
Thurs-Sat: Please call for hours