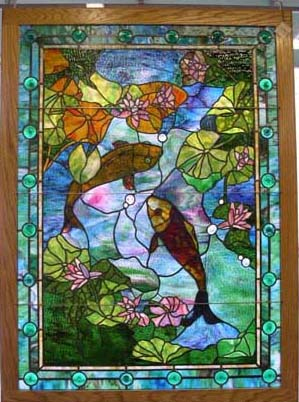 Call for a free estimate! 412-344-0220
Due to the current Pennsylvania COVID-19 restrictions, we recommend calling in advance and making an appointment before visiting our studio.

Full service studio specializing in custom stained glass windows, stained glass doors, beveled glass windows, beveled glass doors, etched glass, etched mirrors, and stained glass lamps, 'Tiffany Lamps', as well as expert stained glass window repair, complete stained glass restoration and stained glass installation.

We also can replace bent panel lamp shades on new or antique lamp shades.

Williams Stained Glass services the Pittsburgh, West Virginia, Ohio and Maryland areas. Contact us at 412-344-0220 or email us at wsg@williamsstainedglass.com for inquiries. Since we are sometimes out on installations or meeting with clients, we recommend making an appointment for custom designs or repair estimates, to ensure the correct staff members are available. Walk-ins to our showroom are also always welcome.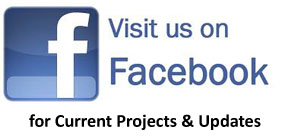 Business Hours:

Pittsburgh Location:
Mon-Fri 9-4, Evening & Saturday appointments can be pre-arranged for specialty projects

Cumberland Location:
Thurs-Sat: Please call for hours